New Student Declares Ridiculous Majors Just to Sound Smart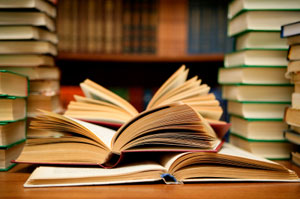 EVANSTON — Ramon Gonzalez, a previously an undecided Weinberg freshman, has declared a triple major in Nanoscale Physics, Mathematics, and Euphonium Performance. In addition, he has declared a minor in Chinese Language and Culture and intends to pursue the Integrated Marketing Communications Certificate from Medill. According to reports, Gonzalez chose this path in order to sound more intelligent than his peers even though he most likely is not.
Ramon stated, "I was tired of going to frat parties and to Sunday dinners and having to tell the guys that I am undecided. It makes me sound lazy and unmotivated and uninteresting. Now, when a brother asks me what I'm studying, I'll blow them away and look way more impressive than the other freshmen trying to get a bid. The only problem with this plan is that I'm not taking any classes to help fulfill any of my majors this quarter."
Ramon continued saying, "I'll probably have to stay here five or six years, but that just means more time for partying, right?"
Ramon's roommate Danny Parrish, a freshman from Boston, told The Flipside, "Yeah, that kid's an idiot. He keeps everyone on our floor up all night with his freaking tuba thing. I'm not sure if it's supposed to sound like that, or if he just sucks. I hear he's got like a 1.5 GPA or something crazy like that. All the brothers are gonna find out about that and Ramon's not gonna get a bid. He'll probably end up rushing Lodge or something."
Ramon's mother told reporters, "I'll support my little pumpkin in whatever he chooses to do."
Reports claim that Ramon's mother is an idiot as well, but according to Danny Parrish, she is also wicked hot.