Flipside Apologizes for Humanity Thinking Everything They See on the Internet Is True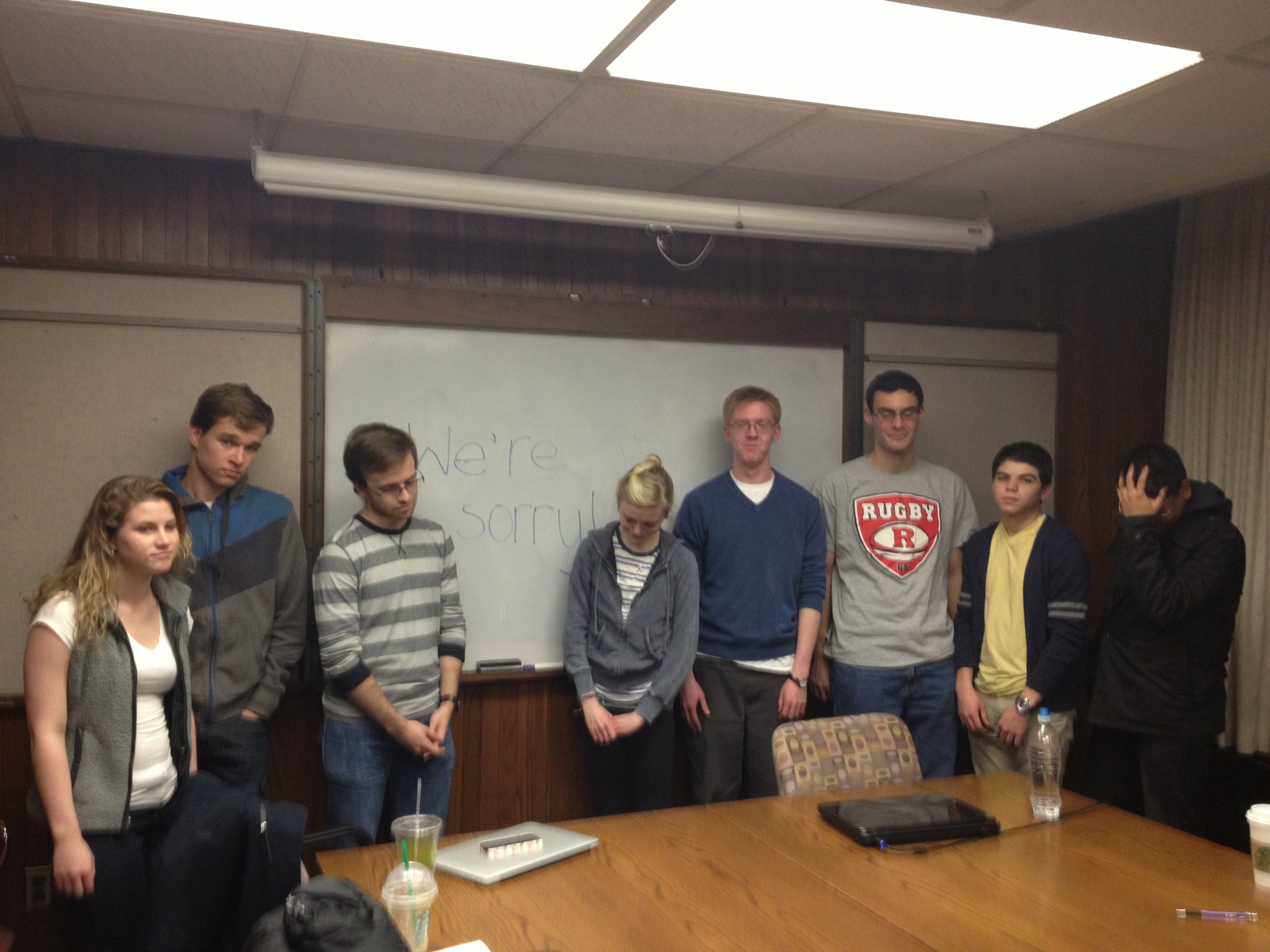 The Flipside would like to apologize for exposing the world to so many evils: ignorance, people who spread lies on the Internet, and even The Flipside.
Look, The Flipside makes things up. People like the things we make up. For instance, we have received hundreds of Facebook likes on articles titled "Class of 2017 Holds Most Diverse Group of White People in NU History" and "New Sorority Pledge in Love With Her Sisters, Unsure of All Their Names." Despite that our entire website contains only articles like these, many people believed the fake Dillo Day lineup we published this week was true.
How do we know? Try searching Dillo Day on Twitter. For example, @mamph20 tweeted, "Potentially fake Northwestern site has announced that Hanson is performing at Dillo Day I don't know if this is true but please pray for me" and @cliplet added, "HANSON IS PLAYING AT DILLO DAY WHAT. never have i felt more cheated by northwestern in my entire life."
And, for a glorious 18-hour period, last.fm had published our lineup as if it was true.
And then the article went viral, receiving over 1000 Facebook likes. At first we were thrilled by the article's popularity, ecstatic at the thousands of new hits on our website. But as we realized people weren't realizing the words "(THIS IS NOT SATIRE)" in a headline do not necessarily mean the article is not satire—that is, as we realized people were taking the article seriously—a growing sense of shock and shame overcame us.
So The Flipside feels compelled to apologize for humanity. We are sorry to live in this age where people see something, completely ignore whatever context surrounds it, and assume it is true. We are sorry for everyone who doesn't bother to check the purported sources of dubious information, for people who believe information that if you paused for a half second to think about it, some semblance of logic may hit you, and you'd realize hey, that doesn't make any sense, Mayfest definitely can't afford to pay for Carly Rae Jepsen and Hanson and Ludacris and Kid Cudi.
(By the way, did you hear that some website I've never heard of confirmed that Nelly is also coming to Dillo Day because he feels bad about blacking out on stage last time?)
There's no question we live in a scary world where people everywhere have instant access to a form of communication that's so shareable, one where professional news organizations misidentify killers and satire sites are treated as legitimate journalists. But hey, maybe they're about equally accurate. For this, The Flipside apologizes.