A Modest Proposal (for the Heating of the Evanston Area)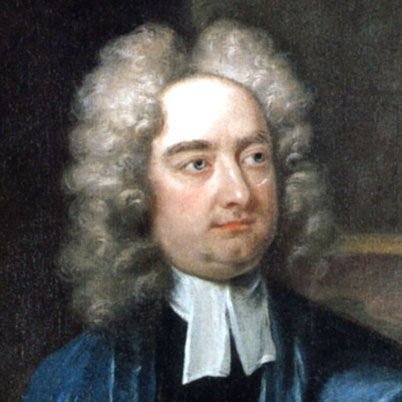 By Jonathan Swift
Gentlemen and ladies of Northwestern, I offer you a solution. In these dark days, it is the trial of every person to endure this harsh season of winter. It is the melancholy experience of the times to walk down Sheridan Road and see the poor destitute souls collapsed in snow banks, frozen into little more than oversized ice blocks. Schapiro claims to fight for the sustenance of all students, yet the students resort to wearing balaclavas for the sake of survival. Must our arses continue to be frostbitten because of the ineptitude of Todd Adams? With this grim situation in mind, I present my modest proposal.
In this wonderful institution, students are bountiful. Particularly numerous are those seeking to complete a "pre-med" course of studies. It is the consensus of all involved parties that this overabundance creates a burden not only to classes, but also residential services, and of course mental health services when they inevitably crack under the pressure of organic chemistry. It is also evident that a vast number of students following the aforementioned path do not complete the required courses and transfer to other majors and studies. My plan utilizes that group of students.
In their first year on this glorious campus, most "pre-med" students take courses in the chemical sciences as well as advanced mathematics such as calculus. I propose that we use these entry-level courses to literally and figuratively fuel Northwestern. Suppose there are 450 students in Chem 101. We take the bottom 5% of scorers on the first quiz, and use them as a heat source. This would produce approximately 22 students ready and possibly begging to be burned so they can escape having to finish their lab reports. When you add in calculus and physics students- and why not communications majors, it's not like they contribute to society- we have a virtually inexhaustible fuel source. Positioned strategically along Sheridan, they would provide periodic heating spots for students suffering through the elements to get to class. No fancy mechanisms, simply freshmen in flames.
I confess that I fear for myself if such a system is implemented. I, myself, am a member of the previously described classes and am in danger of losing my life to the burn threshold.