Flipside Reporters Return from Sochi Sunburnt, Laid (Winter Olympics Recap)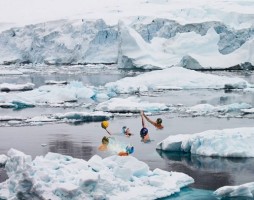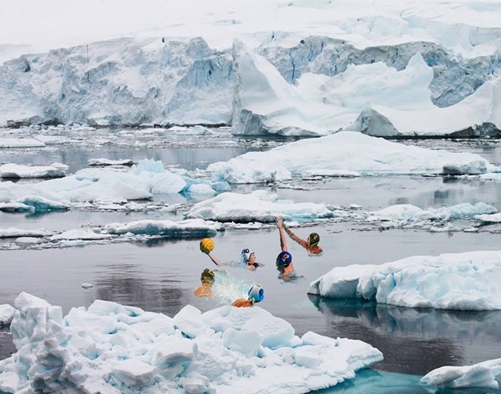 EVANSTON — Flipside reporters have now returned from Sochi, Russia, where they covered the 2014 Olympic Games. This once-in-a-lifetime experience at Stalin's favorite resort town will be most memorable for its warm sun, sandy beaches, and that one day it snowed that "totally didn't mesh with the atmospheric milieu," as one reporter put it.
In case you missed any of The Flipside's Winter Olympics coverage, the links below will make sure you get the scoop on what really went down in Sochi this year.
Things began a little rough for the Russians, when their opening ceremony had a few snags (Flipside Previews the Sochi Opening Ceremony). This, coupled with the United States' early lead in the medal total, led Americans to bask in their usual sense of superiority and divine right (Americans Smugly Note US Still Better Than Russia).
The competition really started to "heat up" when this year's brand-new Olympic events took center stage, from fire-ball-laden battle curling to hypothermia polo, pictured above (Sochi Olympics Debuts New "Extreme" Winter Sports). The Flipside covered all the major sports: Wile E. Coyote's slopestyle course (Slopestyle Course Cited with Safety Concerns), polar bear jumping (Denmark Dominates in Polar Bear Jumping with Gold Medal Performance), "The Most Dangerous Biathlon" (TMDB Disappoints Spectators with Only Twelve Deaths), and ski jump archery, more formally known as Sprungschießen and less formally known as the diathlon (Sprungschießen Deemed Too Easy, Will Be Made More Difficult in 2018).
According to Olympic tradition, judging scandals rocked the world's faith in fair, good-natured athletic competition. The French got the ball rolling with a brazen accusation (France Accuses Russia, US of Cheating; Awarded Gold Medal for Tattling). And when Russian figure skating sensation Adelina Sotnikova won her gold medal amidst a storm of controversy, the ISU decided enough was enough and made changes to the judging structure (International Skating Union to Replace Figure Skating Judges with Bond Henchmen).
Meanwhile, the athletes kept another Olympic tradition alive, turning the Olympic Village into a giant orgy, except for one poor fellow whom The Flipside profiled ("Total Loser" Olympian Only Gets Laid 50 Times at Olympic Village).
As the Olympics concluded, the world returned to paying attention to things that matter, and became shocked at what a hellhole Earth had become while no one was looking (Americans Realize Terrible Things Happening Everywhere as Olympics Come to an End).
The United Arab Emirates, however, learned perhaps the most valuable lesson of all: warm, summer locales can in fact become successful Winter Olympic venues (Inspired by Sochi, Dubai Prepares Winter Olympics Bid).