Northwestern Campus Snapchat Story Winter Edition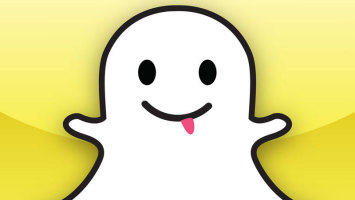 By Lucas Pettinato
Last week, Snapchat finally stepped up its game and created a new feature that allows college students on their specific campuses to post Snapchats to a story called "Our Campus Story," which anyone on that college campus can see. This update was designed in hopes of establishing a sense of community amongst students on college campuses nationwide. It is heartwarming to know that students now have the ability to present their beautiful faces and smiles to all their friends and peers.
Luckily, Snapchat added this feature during the best time of the year at Northwestern: WINTER JJJ!!!!!!11111!!!!!!
Because winter is such a beloved season on the Northwestern Campus, students had a lot of positive, fun, and silly Snapchats about the weather to post to the campus story. The Snapchats were so wonderful that The Flipside recorded some of the Snapchats (along with who said them) and will now be presenting some examples to you, the reader, so that you can see how truly amazing our Northwestern community is during the winter!
Random Student
Message: OMGOMGOMG it's snowing!!!! #WinterWonderland #WonderWinterland #CantFeelMyLegs #ThatsOkCauseCollege
Teacher
Message: It's cold out… you know what that means! #FluSeason #CantWaitToGetSickSoIWontHaveToTeachLectureTommorrow #IDontGetPaidEnough #SESPLOVE
Athelete
Message: It's -4° outside, guess I won't be making it to the the gym anytime soon. #MustLiftToSurvive #SoDoesThatMeanIWillEndUpBeingUnhealthyLikeEveryoneElseOnThisCampus #DoesMyScholarshipIncludeAWeatherPackage?
Sorority Girl
Message: Yay<3 It's Winter! #TimeForAWetTShirtContest #IsMyDressShortEnoughForThisKindOfWeather? #CanIWalkAboveTheSnowWith8InchHeelsOn? #CantWaitForRush!
Fraternity Boy
Message: It's freezing outside… gonna make the pledges run across campus naked. #Hazing #JkWeDontHazeAtThisSchool #JkWeDo #JkWeDont #JkWeDo #JkWeDont
Squirrels
Message: I woke up this morning and found 3 inches of snow on the ground… GODDAMNIT! #WhereAreMyNutz #SOS #NeedMyNutz
Ducks
Message: Fly south for the winter? BITCH, WAT CHU TALKIN BOUT? #WeLikeLivingOverAFrozenPond #Winter4Eva #DontFuqWidMe
The Abominable Snowman
Message: My favorite time of the year!!! #CantWaitUntilAllTheChildrenFreezeToDeathSoICanEatAllOfThem #CantBelieveTheStudentsStillDontKnowThatIHaveTakenRefugeInPARCHall #ThanksMorty
Elsa From Disney's "Frozen"
Message: "The cold never bothered me anyway"……… SAID NO BITCH EVER #FreezingMyAssOff #IH8Snow #NeedAJacket #ThisDressIsNotWarmEnoughForThisKindOfWeather
Dorothy From "The Wizard Of Oz"
Message: Toto, I've a feeling we're not in Kansas any… HOLY SHIT I JUST STEPPED IN FROZEN GEESE POOP.
Barack Obama
Message: It's ahhhhhhhhhhhhhhhhh……ahhhhhhhhhhh……ahhhhhhhhhhhhhsnowing. #Obama2k22 
Cruella Deville
Message: Well shit… It's cold. #GuessIHaveToKillMoreDogsToMakeMoreFurCoats #DisneyDoesNotAcknowledgeMeEnough
Valley Girl
Message: Did you know that "winter" spelled backward is "California?" #cowinkydink #HowDidIGetIntoNorthwestern? #OhYeahIForgotIHave20YearsOfLegacyAtThisSchool
Enjoy the rest of winter and stay warm! Be on the look out for the Spring Season, coming to Northwestern between April 22 – April 24.