FOX News Claims France is Dead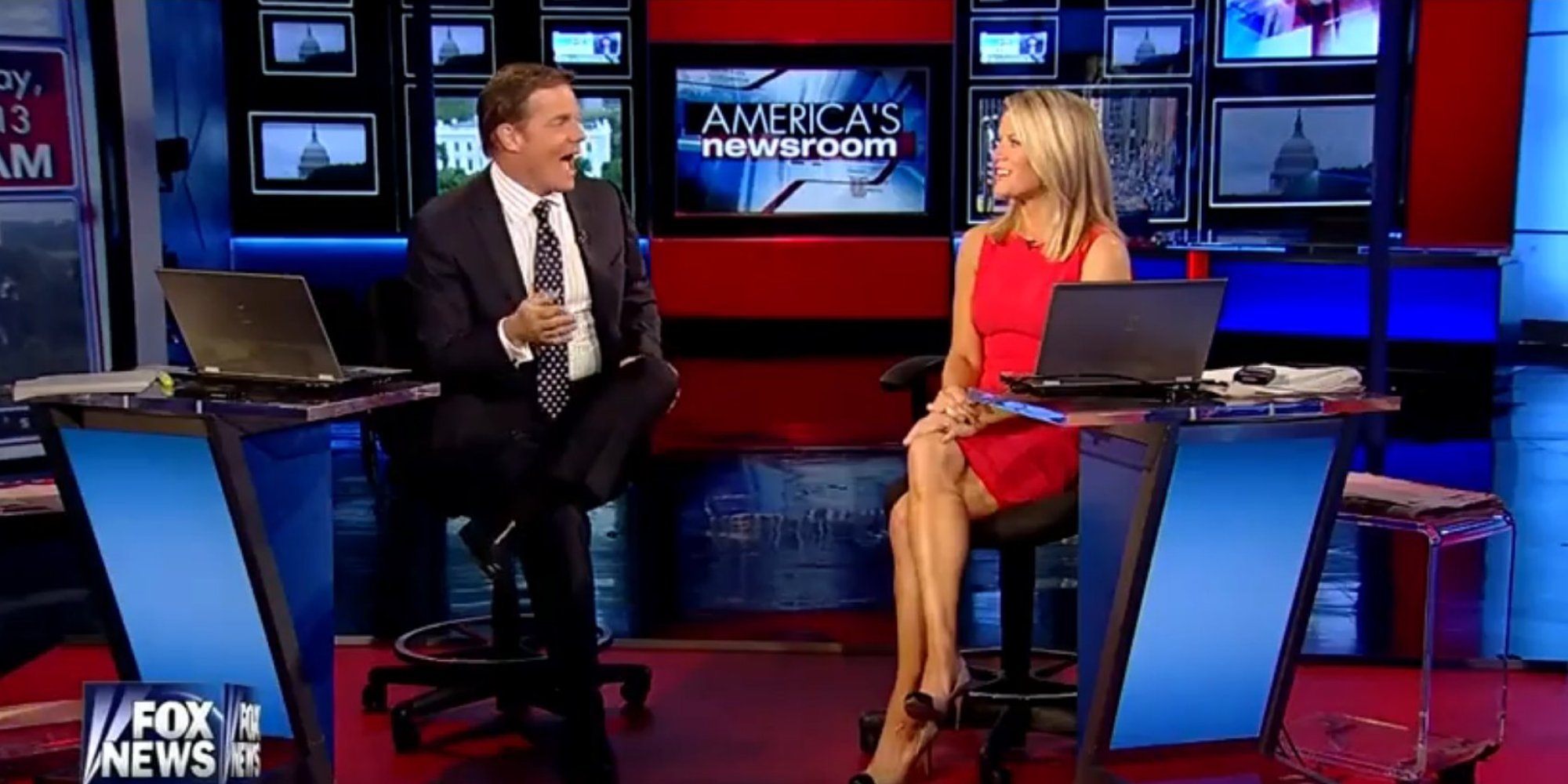 By Lucas Pettinato
NEW YORK—This past week, our favorite and most reliable source of current events, FOX News, proclaimed France to be a "NO-zone" for Muslims due to the increase in anti-Muslim terrorist attacks. FOX News claimed that if you are Muslim and you even step a foot into any part of France you will most certainly without any doubt at all be targeted and taken down. The situation in France has worsened to a point that FOX News, yesterday, just decided to announce that in the scheme of things, "France is DEAD."
The following is the transcript of an exclusive interview with FOX News' main anchor, Mary Jane Blondhoe, in which she discusses how France, and everything associated with it, is "DEAD."
Flipside: So, Mary Jane Blondhoe, tell me about your views on France?
Ms. Blondhoe: UGGGGGGGGGG CAN WE JUST GO LIKE 3 AND ¼ SECONDS OF OUR LIVES WITHOUT TALKING ABOUT FRANCE!?!?!?!?!?
Flipside: Now, now Ms. Blondhoe, don't be a snatch. Just tell me about your views on France and how relevant the country is to our lives. 
Ms. Blondhoe: UFFFF alright fine, guess I'll just have to reschedule my asshole bleaching appointment… (While suddenly drawing a very picturesque smile) Ok, well let's see… Oh yeah right! France. Yeah FRANCE IS DEAD with a capital D. D.E.A.D. D as in David Bowie, E as in Existence of the Easter Bunny, A as in Almost done with watching all the episodes of Gilmore Girls on Netflix, and D as in Dead!
In all honesty, after all of the scary stuff that has been happening, I just don't see why any country should recognize France as relevant since no one can even enter the country without being shot or having a waiter be nasty to them when they are trying to order their dinner! To further my point, let's just look at some of the ridiculous things France has given the world over the years.
The French Language
Like, I'm sorry, "Voulez-vous coucher avec…WHAT!?!?!?!" Like, no offense France, but NO ONE can even speak French! Like it would be a different story if students learned French in high school or college but they don't so IRRELEVANT! Seriously! I think that if everyone just spoke English, there wouldn't be bad things in this world. Every single time I heard Tweety Bird say "I Tawt I Taw A Puddy Tat" I grab the TV and yell "STOP SPEAKING FRENCH, NO ONE CAN UNDERSTAND YOU!"
Croissants
Like CAN YOU GIVE US BREAD AND NOT THIS MOMBO-JUMBO GRAIN THAT LOOKS LIKE A CRESCENT MOON AND TASTES LIKE MY GRANDMA'S SOGGY LEFT ARM FAT?!?!?! Thanks.
The Eiffel Tower
Might as well be a giant pencil that people can climb up on and take pictures. Like, explain to me the use of such an object? I mean, if it gets more famous than lmk cause I am just not convinced that that scrap of metal is worth more than, say, my Louis Vuittons.
Crepes
ARE YOU A PANCAKE OR NAH? WHY IS IT EASIER TO FOLD YOU THAN MY OWN PANTIHOES?
The Louvre
Ok, just to clarify, I'm p-sure that the way we pronounce "The Louvre" is spelt like "Loove." So then, riddle me this, WHY IS IT NOT SPELT LIKE IT SHOULD BE PRONOUNCED "Lou-vee-ree?" And, Ok, you have the Mona Lisa, but honestly that work of art is not THAT famous. I mean, I have billions of selfies on my phone in the same exact position with the exact background that is worth as least eleven times the amount that the
Mona Lisa is worth. Also, she is dead, and I am not. We should stop living in the past, and start taking more selfies for a better future. #downwithart
Flipside: Thank you so much for your time, Ms. Blondhoe. You truly are as stupid and unreliable as everyone says you are!
It is confirmed that France is, in fact, "Dead." In other news, FOX News just announced a new segment in which they will be discussing how Russia has officially topped Disneyland for the title of "Happiest Place on Earth."