Beyonce to Headline Dillo Day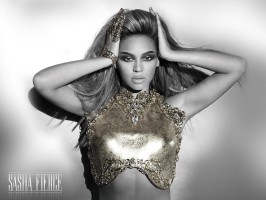 EVANSTON—This past weekend, Northwestern University hosted Dance Marathon, one of the largest student-run philanthropy events in the United states. While DM dominated the news cycle for several days, many other events went widely unnoticed. The Flipside worked tirelessly to cover events that were overshadowed by the 30-hours of dancing.
Beyonce Announced as Dillo Headliner
Queen B tweeted a picture of her magnificent thighs emblazoned with a large purple 'N' and the caption "Coming for you xo." The announcement was confirmed by Mayfest, the members of which were seen passed out from excitement on the third floor of Norris.
President Obama Delivers Speech on Evanston Campus
After numerous complaints about the content of his last speech, President Obama returned to Evanston to satisfy the Northwestern community. This speech consisted only of campus buzzwords ("Lakefill! Dillooooo! Morty!") and repeated shouts of "Go 'Cats!"
Coyotes Overrun Northwestern
The surprisingly large population of coyotes in the Evanston area collectively decided to rise up and overthrow the institution of human dominance. For several hours, coyotes controlled all public spaces and even began to take control of several executive offices of student groups.
The South Rises Again
For years, non-racist Americans brushed off claims of "The South will rise again," assuming it would never happen. Saturday night, racism and elitism showed its face again as the South rose again. This rising was quickly squashed by American apathy to social movements.