High School Student Thought Dillo Was Better Last Year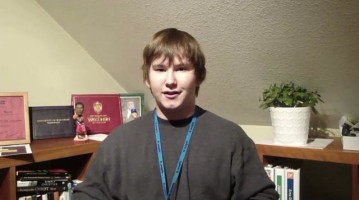 By Michael Campbell
EVANSTON — After the last act for Dillo day was announced earlier this week, Evanston Township High School junior Erik Swanson reported that he thought the lineup was much better last year. Swanson, who has been coming to Dillo since his freshman year, had been really looking forward to a break after his seven AP tests.
"I've never even heard of these singers", Swanson complained to his friends in homeroom. "Why couldn't they get Kanye or Jay-Z or someone cool?"
Swanson went on to say that he was "so hyped" at last year's festival, although sources report he left during Chance the Rapper's set after someone spilled a beer on his tank top.
Despite his overall displeasure with Mayfest, Swanson decided he would still attend, as he had already purchased "tons of booze," assuming that he didn't have anything better to do this Saturday. Additionally, he conceded that maybe Miguel won't be so bad, since he'll undoubtedly be able to hook up with several women during the R&B artist's set.
At press time, Swanson's parents remain blissfully ignorant, saying they're happy their son is mingling with college students in a teen-friendly concert environment.