Fitz to Ride Live Wildcat in Homecoming Parade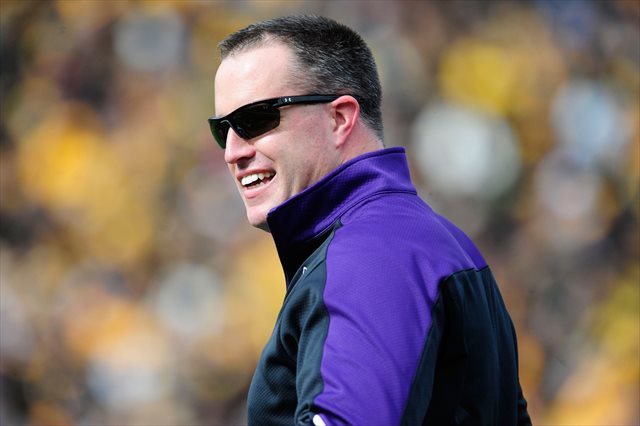 EVASNTON — The Northwestern Alumni Association announced today that Coach Pat Fitzgerald will ride on the back of a live wildcat in the homecoming parade Friday evening.
As stated by the press release, "A clerical error was made, causing too many people to be assigned to the main parade convertible. Someone needed to be removed. Considering last week's result against Michigan, Fitz was the obvious choice."
By the time the error was discovered, the Homecoming and Reunion Committee had already spent too much of their budget betting on the Michigan game and could not afford an additional car. Fortunately, the university has a permanent frequent-customer discount with an unnamed exotic feline dealer.
As a result, it was decided that Fitz would follow the main car on the back of a live wildcat. An online poll has been added to the Homecoming website to determine what type of cat Fitz will ride. Students can choose between a lion, a tiger, a cheetah, or an ocelot. Whether the former linebacker, who weighed 240 pounds in his prime, can physically ride an ocelot has yet to be determined.
Additionally, safety concerns have been raised regarding the presence of a loose wildcat in the parade. However, when asked about Fitz's proximity to the animal, Northwestern President Morton Shapiro responded, "Have you watched film from the '95 season? Fitz can handle it."