Area Dad Hits on Daughter at Homecoming Party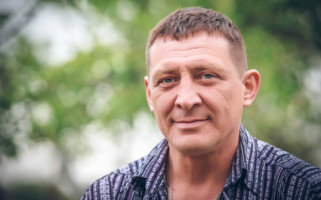 EVANSTON — Northwestern Alumni and Father Brett Connors, 52, was caught drunkenly hitting on his daughter and current Wildcat Brie at a homecoming party hosted by Tappa Tappa Keg this weekend.
Sources report that Connors, who was in Evanston for his 30th reunion, deciding to go to a party Saturday night in an attempt to relive his "glory days."
In Connors' words, "My buddies and I were very involved in Tappa as undergraduates. We were so Greek that we sometimes felt like we were on the wrong continent. My nickname back in the day was 'Bed and Brett-fast', and my boys wanted to see if I still had 'the moves'."
After playing several games of beer pong against visibly uncomfortable undergraduates, divorcee Connors reportedly found himself eyeing "a cute blonde chick".
However, his night quickly turned south as he approached her with one of his old pickup lines only to immediately realize it was his own daughter. Sources report that Brie immediately recognized what was happening and in shock yelled "Dad, what the fuck?!", effectively silencing the entire party. Mr. Connors was then escorted out of the party and put on a Safe Ride back to his hotel.
Tappa president Jim Larson, WCAS '16, condemned the actions of Connors. "We respect our alumni, but what he did was offensive and inconsiderate. Adding alums to the mix at these parties makes the competition even tougher. There's something handsome in older men's rugged and aged masculinity."
Larson went on to say, "back when Mr. Connors was a student, Northwestern had a much higher acceptance rate."