Vic Law Suffers Torn Labia, Out for Season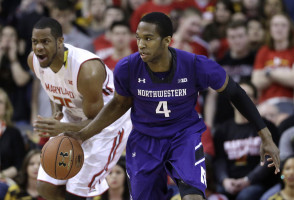 EVANSTON – Northwestern's Men's Basketball Head Coach Chris Collins announced last week that sophomore forward Vic Law is reportedly undergoing surgery for his torn labia and will be out for the rest of the season.
Law originally injured his labia over the summer during an overly passionate routine morning workout. Ever since then the injury has been gradually worsening, due to overuse of his labia.
Collins seemed irked when reached for comment. "I've told him since the beginning that his labia would be a problem if he wanted to continue playing at the level of the Big Ten. I don't know why he didn't address this issue sooner. This is a devastating loss for an absurd reason."
The rest of the team is really struggling to come to terms with this turn of events. Throughout the locker room echoed comments of "What kind of dude just like has labia?" and "What do labia have to do with basketball?"
Law reacted negatively when reached for comment, turning away from reporters and muttering, "can't we just leave a guy's hurt and recovering labia alone?"
At press time, it was undetermined whether the injury was to his labia minora or labia majora.