Yik Yak Confirms Area Frat is, in Fact, Gay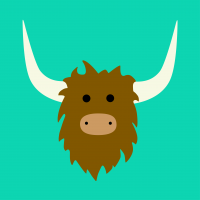 EVANSTON – Since the start of winter quarter, fraternity and sorority rush have taken over Northwestern's campus. As a result, students have begun to turn to a number of sources to gain advice on which fraternity or sorority to choose. While each source of information offers a unique perspective on each house, one Yik Yak user has confirmed that fraternity Beta Beta Beta is, in fact, gay.
Since its launch in 2013, Yik Yak has been universally known as an accurate source of information to be fully trusted at all times. "You have to trust the Yak," stated Joseph Clancy, WCAS '19, "It's full of unbiased, well-filtered information, so if it says a frat is gay, well, it's gay."
The report that Beta Beta Beta is gay has caused varied responses across the Northwestern community. "This is definitely huge news," said Northwestern's president Morton Schapiro. "Here at Northwestern we're very accepting of a fraternity that's gay. To be honest, I always kind of knew Beta Beta Beta was gay, but I'm just glad it's finally been confirmed by the Yak." Local frat star Alex Thomas, WCAS '17, a member of the Tappa Tappa Keg fraternity, delivered a slightly different reaction, stating, "HAHAHA yeah Beta Beta Beta is definitely gay. Soooooo gay. I've been saying it for years. I'm just happy the always-reliable Yak has finally confirmed it. Anyway, rush TTK!"
UPDATE: Another Yak has been posted with the message "Tappa Tappa Keg is gayyyyyy." It is unclear at this time whether or not the two fraternities are gay together, or if they are both unattached at this time.