Patrick Star Takes Willard Hall, Pushes It Somewhere Else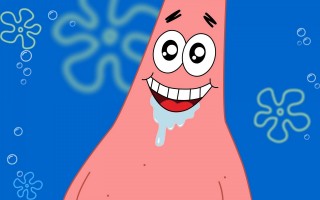 EVANSTON – Amid a slew of undergraduate housing renovations and reassignments, Patrick Star was seen with a group of undergraduates pushing Willard Hall down Sheridan Road this past weekend.
The unusual spectacle is the result Northwestern's decision to both renovate Willard Hall and move all Willard Residential College residents to 1835 Hinman next year. After this announcement was made, the Willard Executive Board decided to call an emergency meeting.
President Jason Smith, WCAS '17, was appalled at the prospect of moving to Hinman. "I couldn't believe my ears! Willard has an esteemed reputation of excellence, charisma, character, and identity. 1835 Hinman lacks just about all of that." He was also eager to add, "can we point out the fact that it doesn't actually have a name? Hinman is the street name. 1835 is the fucking address. It's a building with an identity crisis."
Patrick Star, a Willard alum who was visiting his parents for the weekend in Chicago, stopped by the meeting to help out with the situation. After drooling through 25 minutes of the meeting, he screamed with inspiration, "We should take Willard and PUSH it somewhere else!"
Despite surprise among the executive board, Star defended his idea by citing that he successfully tried the same plan in Bikini Bottom when the town was threatened by an Alaskan Bull Worm. "This is going to work," said Star, "Willard is smaller than Bikini Bottom, and if we just get all the freshmen to push it, we can keep our building and leave an empty foundation for Northwestern to just build a new dormitory in Willard's spot."
Reports indicate that the exasperated grunting and screams to "Push, push. Push harder!" will last a few more weeks.