ASG Candidate's Embarrassing Middle School Recess Footage Leaked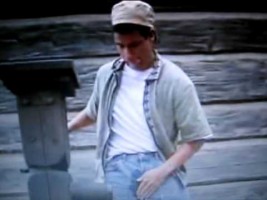 EVANSTON – ASG Presidential candidate Mark Nox has announced that he would be suspending his campaign following the leak of an embarrassing Middle School recess video by an anonymous source.
The video shows Nox, back when he was in 8th grade, eating lunch with his friends when he suddenly appears to pee himself. From there, he proceeds to try and cover it up while his classmates and peers all point and laugh at him.
The fallout following the leaked video was quick. "What kind of middle schooler pisses himself," said Carly Nik, Medill '19, a former supporter of Nox, quickly abandoned her support, looking vaguely disgusted. Others soon followed Nik, as Nox's base of support evaporated, even when trying to explain what happened. "I didn't pee myself, okay? I just spilled some lemonade on my pants, and then my friend Matt just screamed it was piss, okay. I mean, what kind of middle schooler still pees himself, come on."
Nox's comments fell on deaf ears however, as his opponents were quick to call him out on his incontinence. "To truly lead ASG, we need someone who knows how to maintain oneself and keep calm long enough before an accident occurs," said rival candidate Catherine Comb, "so vote for me, cause I can promise you this, I know how to hold it in."