Trevor Siemian Has Good First Day at the Office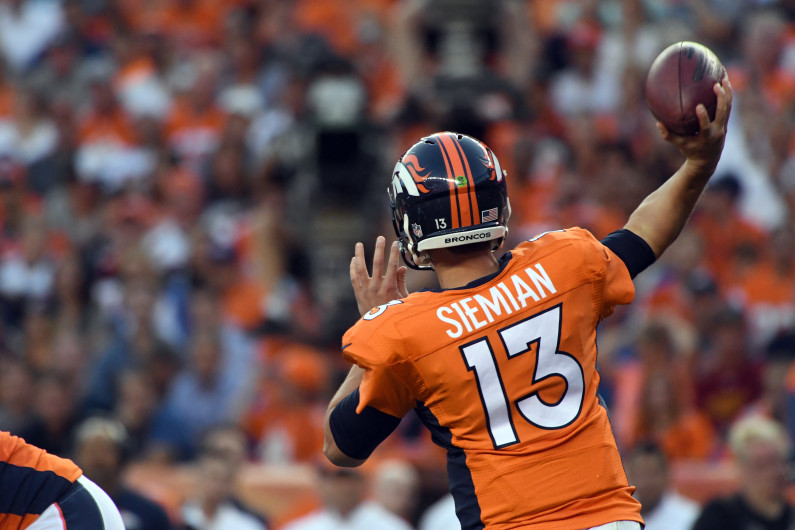 Northwestern graduate Trevor Siemian has reportedly started off strong at his new sales job in Denver.
"They say the first day at a new job is always the hardest, but I was fortunate enough to have success," Siemian said. "I owe a lot to my coworkers, who were able to pick me up despite some mistakes on my part."
Expectations for Siemian's first day on the job were lukewarm, given his lack of professional experience. "People around the office were wondering whether Trevor could produce at the highest level," an insider source said. "The insurance sales game is a rough one—just ask all the former employees with chronic concussions and knee problems."
However, Siemian successfully completed 18 of 26 sales calls, and personnel manager Gary Kubiak called one of those calls "touchdown quality."
"Trevor's a good kid," Kubiak said in a press conference after the end of the work day. "He may not be the most talented salesman, but he's going to manage the office and give us a chance to succeed. I think he'll have the confidence of his coworkers moving forward."
Anonymous reports that insurance legend Tom Brady has called Siemian for pointers could not be verified.