Wolf Blitzer Shouts "Breaking News" Before Taking Shit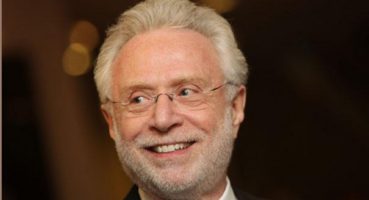 Reports out of the executive washroom adjacent to his office confirm that Wolf Blitzer, CNN's lead political anchor, routinely shouts "Breaking News" immediately preceding his routine poops.
The longtime CNN reporter, originally from Germany, claims that he is not capable of defecating without a preemptive warning to all those in earshot. "It started as a warm-up technique to make sure I could enunciate with the necessary urgency. But now, I've found it's all but impossible for me to go number two without yelling my trademark exclamation."
Industry insiders note that evidence of Wolf's condition first surfaced in the early 2000's, which coincides with when CNN decided to radically increase the number of "Breaking News" headlines on its televised news programs in response to floundering ratings.
Members of his family have repeatedly tried to help Blitzer break his "bad habit," but all attempts at doing so have been fruitless.
A last ditch intervention that involved duct tape, a blindfold, and a large cardboard cutout of Megan Kelly, ultimately failed.