Anti-Social Loser: I Hate Halloween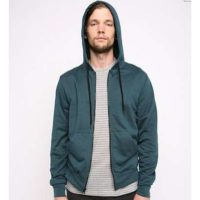 Anti-social loser James Valenti received a lot of backlash for his inflammatory comments about Halloween this week.
Last week, Valenti, WCAS '17, was overheard saying, "I honestly hate Halloween." When pressed for elaboration, all he said was, "I just think the whole holiday sucks." Valenti, who sources suspect has no friends, claims he had no idea how offensive his comments were, but that isn't undoing the damage that's been done to his character.
Local students have been organizing to take action against Valenti for his horrific outburst. "I know college students take a lot of flak for wanting 'safe spaces,' but there's just no room on campus for this kind of hate speech," claims Alicia Bodden, SoC '17. "We have to make sure this lame-ass understands that he can't speak like that to his fellow students."
President Morton Schapiro weighed in on the conversation in yet another LA Times op-ed, writing, "While I generally don't like censoring people's free speech, it's clear that this stupid loner needs to reevaluate how he communicates with the people around him."
Valenti remains undisturbed by the backlash, and plans to spend October 31 being a damn hermit or something.