Steve Hagerty in Cahoots with Russian Studies Department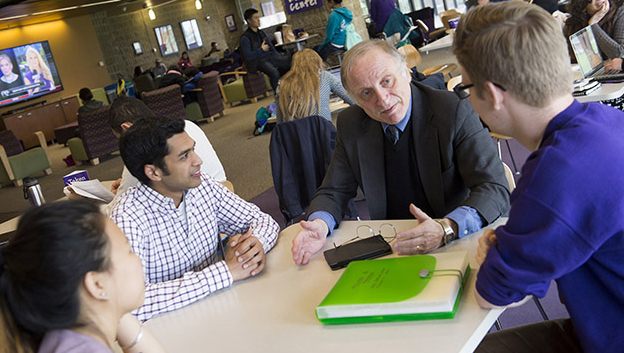 On April 4, long-time public servant Liz Tisdahl stepped down from her post as Mayor of Evanston, and the people of Evanston voted businessman Steve Hagerty to take her place. Hagerty won by only a percentage point over opponent Mark Tendam—a margin that has been disputed previously—and some suspect his narrow victory may be due to his close involvement with the Russian Studies department on campus.
Hagerty, when asked about these allegations at a town hall, dismissed them, saying his presence in the department was only due to his Crime and Punishment night class. No enrollment records for Hagerty have been found logged with the dean's office, but investigators have found an appointment marked "Steven Hagerty Karamazov" penned into Russian Literature professor Gary S. Morson's personal schedule for 11 pm on April 3, right after the weekly meeting of "Communists Anonymous." Morson was unavailable to comment.
Opponent Mark Tendam, who conceded the election, also suspects foul play. "A few days before the election, our headquarters was broken into. I almost didn't notice until I tripped on a heavily annotated copy of Dostoevsky's The Idiot."
Reportedly, two computers were tampered with and one bottle of vodka was emptied on the premises, but there is no knowledge at this time whether that is due to Russian Studies interference or frat guys having a night out.