NU to Give Away Prozac And Panic Buttons in Lieu of Water Bottles This Year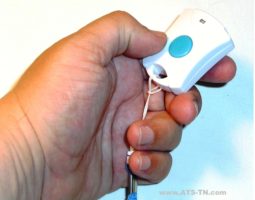 In a completely predictable and desperate move, Northwestern Alumni Relations and Development (ARD) have opted to give away antidepressants and panic buttons instead of the time honored water bottles.
Spokesperson Makayla Hampton explained, "with two massive hurricanes, California aflame, and North Korea hell-bent on blowing up the world, we decided to welcome the class of 2021 to campus with the appropriate tools necessary to do their best this year!"
She continued, "In years past, the water bottles were the perfect symbol for productivity and refreshment. But these days we count ourselves lucky not to contemplate our mortality every 5 seconds."
Incoming freshman Kareem Smith, WCAS '21, was pleased with this decision. "I for one am glad to have a year long supply of Prozac. Finally a school is looking realistically at its students' needs."
SESP freshman Ashlyn Woodward was not as pleased. "I was really counting on that water bottle. This really bothers me!" Though acknowledging that stress could get the better of students, she said she couldn't imagine it could be worse than 11th grade. When Flipside reporters told Woodward she could combat that pessimism with Prozac, Woodward walked away fitfully.
NU ARD apparently also considered other gifts such as tape-on smiles, cyanide pills, a baseball bat with barbed wire wrapped around, and meditation guidebooks, but decided on Prozac so as to avoid expanding CAPS services.
Hampton concluded the interview, "Northwestern must maintain its position on the cutting edge of this competitive field. That means being two steps ahead of the apocalypse, and those two steps are some pills and a meaningless button."