NU President Colluded with Russian Lit Professor on New Book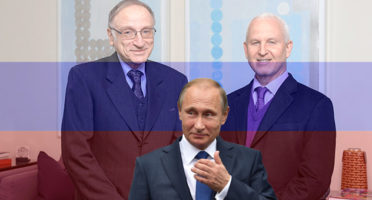 Northwestern President Morton Schapiro has allegedly colluded with Russian Literature professor Gary Saul Morson on a new book, a bombshell report released today by the Department of Justice says.
"Our team of investigators has uncovered compelling evidence that President Schapiro worked extensively with Morson over several years to produce 'Cents and Sensibility: What Economics Can Learn from the Humanities,'" DOJ spokesperson Jonathan Mills said. "Furthermore, we believe that Morson's humanities agenda influenced most, if not all, of Schapiro's economic positions outlined in the book."
Despite the intense media criticism this report has generated, Schapiro has remained defiant, describing the DOJ investigation as a "witch hunt" propped up by Northwestern's "left-wing loony media."
"The FAKE NEWS Daily Northwestern pushing collusion story. NOT TRUE! Morson great friend, but no influence!!!" Schapiro tweeted today.
At press time, Professor Morson had begun amassing Slavic Studies faculty on the border of south campus.