CAESAR Redesign Actually Just CoolMathGames.com Clone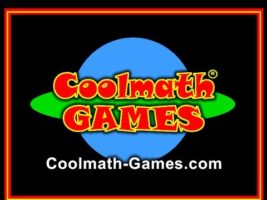 Last Tuesday, Northwestern IT Administrative Systems (NIAS) announced that the CAESAR system will be receiving a complete overhaul. The proposed changes to the system were to transform the website into a CoolMathGames.com clone. Hailing it as a "new era in functionality" for CAESAR, the non-functioning buttons, error messages, and frustrating UI will be replaced with enjoyable minigames that teach logic and critical thinking, mostly through cartoon characters. Games such as Raft Wars and the World's Hardest Game will be the new norm, rather than the old useless resources such as CTECs and class descriptions.
The positive feedback for the changes has been overwhelming, especially from students in McCormick. "I feel like this new CAESAR was tailor-made for me!" quotes Justin White, a sophomore Mechanical Engineering major. "As a kid, I would spend hours and hours on CoolMathGames® every day; it was definitely my inspiration for becoming an engineer." The response from SESP and SoC students has not been as positive, but, as NIAS so eloquently put it, "Who gives a fuck?"
Many students have expressed their concerns about the near inability to sign up for classes. In order to enroll, students must play a series of minigames for points; the students with higher amounts of points will have higher priority. "The class signup process was a messy and confusing business that put too much pressure on our students," commented President Schapiro. "Now, students can have fun and learn math skills while signing up for classes without all the stress!" Inter-school transfer requests into Applied Math have increased dramatically since the announcement.