Frats to Offer Drinkable Beer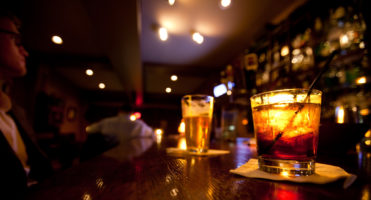 In an effort to attract a wide variety of pledges for this year's recruitment Rush, fraternities have announced a new policy of offering drinkable beer at parties. "Given that the usual stereotypes about fraternities affects who pledges, we though that the best way to get the most people to sign up was to start offering drinks that didn't taste like shit," said Interfraternity Council chair Mike Reyes.
The new policy will change up the menu that fraternities offer at their parties. For starters, Frats will stop offering Pabst Blue Ribbon and Coors Light at their parties and will replace them with imported craft beers from Germany. Drink bars will also be replaced with factory-based beer crafting equipment, in which people will mix the grains and yeast of their choice into their beer. "While Pabsts and Coors have always sufficed at our events, we think that by drinking Pilsner and Rauchbier, everyone will get to experience the exquisite taste of what fraternity life has to offer. It's essentially an upgrade from piss to something actually delightful," said Interfraternity Council social chair Heinrich Schneider, who has been assisting fraternities with switching up their drink bars.
While some have argued against these changes, stating that drinking shitty beer is a cornerstone to college life, the Interfraternity Council has rejected such arguments. "We stand committed to the idea that drinkable beer is necessary to any fraternity, as what better way to drink the most expensive stuff we can get is in a cramped, dirty house or in a dark basement surrounded by ping-pong equipment," the Council declared in a newly released statement. Since then, frats have pushed forward with their drinkable beer plan, as the entirety of North Campus has begun to smell like a German Beer Hall.