University Library to Offer $6 Pitchers on Thursdays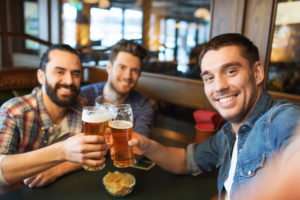 Several sources reported today that starting winter quarter, University Library will offer $6 pitchers of Miller Lite, Coors Lite, and Budweiser every Thursday from 10pm until 3am. This news comes upon the imminent closure of Tommy Nevin's Pub, and it appears that the library is attempting to fill the vacuum of fun, affordable places for college students of legal drinking age.
"Well, we always look for ways to offer students the best studying experience, and we hope this new initiative will allow students to get some work done with friends in a casual setting," said Head Librarian Donna Peters. Indeed, the initial response from students has been very warm, if a bit confused.  Senior Michael Stratton, SoC '18, said that he "would definitely check it out after winter break just for kicks," but he was unclear why anybody would want 64 ounces of beer while studying. Stratton did, however, approvingly acknowledge that this deal would provide the cheapest beer in Evanston.
While Peters is quite optimistic that this new program will be successful, she did note one major concern. After the numerous cases of petty theft at Nevin's, students will initially not be able to use any books or computers while drinking in order to deter theft.