Morty Breaks Out the Temporary Tattoos in Preparation for Dillo Day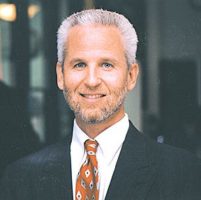 Sources have been reporting for the last few days that Northwestern President Morton "Morty" Schapiro has recently decided to bust out his temporary tattoo collection in preparation for Dillo Day. These rumors were confirmed this weekend after many students and faculty members discovered trails of excess sparkles leading into Morty's office.
"At first I thought he was making some sort of macaroni card for someone again, and all that stuff on the floor was glitter glue," reported an anonymous acquaintance of Morty. "But then, I peek through the crack in the door into his office, and his face is just covered in those one-inch-by-one-inch tattoos. You know, the kind you get from weird vending machines in old supermarkets and movie theaters? Sparkly rainbows, flowers, kittens, you name it. All over the president's forehead. I guess he's really honing his look for Dillo."
The majority of the student body has shown support for Morty's taste in tattoos. One sophomore in particular commented, "I'm sick of all these BOHO music fest bitches with their metallic temporary tattoos of arrows or some bullshit circling around their arms. My man Morty is bringing back the OG temp tat. Remember that creepy ass happy bunny from the nineties? You KNOW Morty will be rockin' that guy's face on his bicep at Dillo."
Morty himself agreed to open up about his tattoos, describing them as "transformative."
"Listen, I love Northwestern. I love our students here. But I really, really love Dillo. And these tattoos, they're all a part of my experience. That's my True Northwestern".
The president further described his ritual by saying, "I've collected thousands of temporary tattoos in my lifetime. And when Dillo approaches, I sit in my office chair, my body just covered in warm, damp washcloths, setting the tattoos into my skin. A good 65 percent of them are those little Northwestern N's. The rest are fun, fresh, and flirty little designs that shimmer in the sunlight." He presented examples including a unicorn tattoo, an American flag tattoo, and a sun-smiling-wearing-sunglasses tattoo.
When asked if he had any to share with the student body, Morty responded, "Absolutely. I got plenty of tats for my 'Cats"