US News Editor to Morty: "I Made You Top 10, Now Let My Family Go"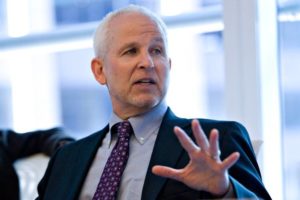 In a statement released in the U.S News & World Report, Editor-In-Chief Mortimer B. Zuckerman asked Northwestern President Morty Schapiro to release his family after fulfilling his end of the bargain to rank Northwestern in the top 10 of national universities.
"Please, I have delivered on my part. Let me hold my son, Zachariah 'Zac-Attack' Zuckerman, again. Let me see my wife, Zora Zelda Zuckerman. I even made you #15 in Best Value Schools, right above the University of Chicago!"
Morty's office has refused to comment, but laughter heard behind office doors was best described as "the mirthful expression of euphoria."
In a surprise statement from the hostages, they announced they enjoy the captivity, despite concerns that the cost of captivity will rise 3.6% if they were to continue through the next fiscal year.
Zuckerman ended his statement with firm language. "If you let my family go now, that'll be the end of it. I will not look for you, I will not pursue you. But if you don't, I will find you, and I will give your spot to Vanderbilt."