Mysterious "Creature of the Lakefill" Revealed to be Morty Night-Swimming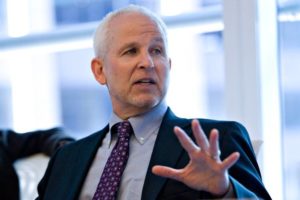 After multiple students have reported seeing a strange cryptid lurking in the murky waters of the Lakefill while walking home at night, Northwestern hired a team of paranormal investigators to prove that the "Creature of the Lakefill" was nothing more than a hoax. After just one night of investigation, the team has declared definitively that the monster was just President Morty Schapiro night-swimming.
The team's official report claims that the moment they arrived on the scene, they could see a large organism vigorously splashing in the water. Just as they were about to pull out their camera to get some shots, a voice came from the direction of the beast and said. "Hey, do you guys want to play Marco Polo?" The report notes that they did not want to play Marco Polo.
When asked about his intentions and informed about the scare he caused in the student body, Morty said. "I didn't want to frighten anyone. I just like playing around with the ducks, and the school always makes me do stuff during the day, so nighttime is really the only time I can enjoy the Lakefill."
Following the team's report, Northwestern has decided not to look into student sightings of Bigfoot digging around in trash cans outside dining halls at night.