MTV to Feature Lincoln Dorm on New Episode of "MTV Cribs"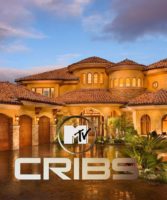 After many years of anticipation, MTV has broken its silence. MTV Cribs, back by high demand, will begin its new season featuring Northwestern's very own 560 Lincoln housing beginning in February of 2019.
"We have been wanting to make a reappearance in the television industry for a few years now, but we could not find the perfect space to showcase. Until now," creator Nina L Diaz said. In fact, Diaz said they began this process with a general search of houses owned by "trending" people, including athlete Tom Brady, rapper Kanye West, tech mogul Elon Musk, and Russian president Vladimir Putin. To the creators of MTV Cribs, none of these houses had the "wow-factor" they were looking for that could bring the show back to its previously high levels of popularity.
It was only after receiving an email from Northwestern president Morton Schapiro offering the production company a look into Northwestern's new five-star rated housing that Diaz knew the new season would be a success. "The space is just breathtaking. On one hand you have the incredible view of Lake Michigan, and on the other hand, you have the beauty that is coexistence and the idea of sharing a space with another being," said Diaz.
As for Northwestern, Dean of Admissions Christopher Watson sees this opportunity as a great new way to draw prospective students to the campus. The airing of this episode is expected to increase incoming applications by 40%. "Here at Northwestern University, we work hard to keep our facilities updated and modern. I can't wait for this chance to show to the world how proud we are of this housing," he said.
Unfortunately, MTV had to cancel the airing of the show after discovering that the camera crew spent the whole time filming in Bobb by accident.