JB Pritzker Launches Two Month Long "Thank You" Ad Campaign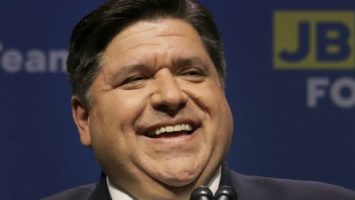 After winning the governor's race in a landslide victory, JB Pritzker has announced he will be releasing a series of "Thank You" ads to the citizens of Illinois until his inauguration in January.
"The people of Illinois have spoken and I want to thank them," said the governor-elect. "Sure, some would argue that the 'Thank You' speech at my victory rally was sufficient, concise, and 'good enough,' but that's not the JB way."
Pritzker says he filmed 12 different "Thank You" ads in preparation for a win.
"I'll admit, the primaries had me worried," Pritzker said. "But once we had that in the bag, we went straight to filming the 'Thank You's' for governor. Now, some warned me that I could be jinxing it, but come on. Who are we kidding?"
Pritzker then went on to praise his advertising team.
"Oh, man. Those guys and girls knocked it out of the park. They told me that all year, people online were talking about my ads. I thought, 'That's great.' When campaign ads resonate positively with so many people, then we must be doing something right."
However, not everyone is as enthused about the continuing ad campaign as Pritzker.
"I was listening to music when all of a sudden, I heard the words 'Hi, I'm JB,'" said junior Mary Ann Oyannce. "I thought, 'No, that's not possible. I thought we were done with this. Why is he back? For God's sake, why is he back?'"
In the meantime, reports have shown a massive surge in cord cutters and subscriptions to Spotify Premium and ad-free Hulu in Illinois.