After Bachelor Season Opener More Male Tinder Profiles Boast "Virginity"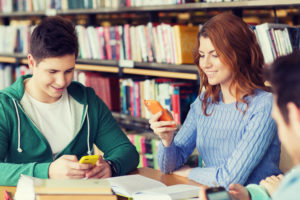 On Monday, January 7th a group of Northwestern's most eligible bachelors congregated in the fourth-floor lounge of Willard to watch what will ultimately determine their personalities for the next year: the new season of the Bachelor. The episode introduced Colton Underwood as the new bachelor.
"Colton had many admirable traits," claimed Martin Jones, WCAS '20; however, the group struggled to think of any other traits besides Underwood's virginity.
"To be honest, it is hard to remember what Underwood looked like," stated Harper Cardinal, SoC '19, after watching the entire two-hour segment, "but I do remember he was a virgin and that all of the women liked him a lot."
Still, Cardinal and his friends were inspired by Underwood's story, as were many other men across the nation. The numbers of men listing their virginity in their Tinder profile has increased by 69% since the first episode aired.
When confronted about his Tinder profile by Cardinal's ex- friend with benefits, he claimed that "Virginity is relative, right? Who's to say I'm not a virgin? Plus, if it's helping me get Tinder matches, why not?"
As "virgin" men begin to saturate Tinder, another subset of users has also increased. "I am very excited about men promoting their virginity on Tinder because it helps to narrow the pool of people I approached," claimed one vampire, who wished to remain anonymous. "Many of my vampire friends have joined Tinder recently to great success. We really would like to thank Underwood."