Bradley Cooper's Girlfriend to Release Sequel: "A Star is Sleeping on the Couch Tonight"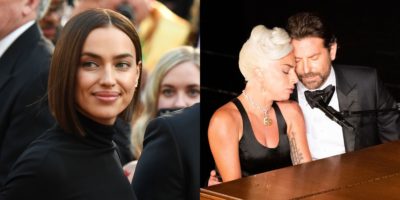 Bradley Cooper's girlfriend, Irina Shayk is set to release a sequel to Cooper's hit film, titled "A Star is Sleeping on the Couch Tonight."
Shayk announced her new project just minutes after the 2019 Oscars, in which her current boyfriend performed an intimate rendition of "Shallow" with Lady Gaga.
Bradley Cooper has vehemently denied any romantic relationship between him and Gaga. Shayk, however, remains unconvinced.
"'Just friends,' my ass," Shayk said. "It's clear that there is more going on between those two, and I have had it."
The film will reportedly feature an extremely remorseful Bradley Cooper attempting to win back his "very beautiful" girlfriend after running off with, in Shayk's words, "an untalented, meat-dress wearing diva." As of right now, Shayk has not made it clear how the movie will end.
When asked if she had any final comments about their duet, Shayk responded, "Bradley is on thin ice. There can be 100 people in a room, but only one of them is your god-damned girlfriend, Cooper."