Bobb Resident Develops Superpowers After Showering Without Shoes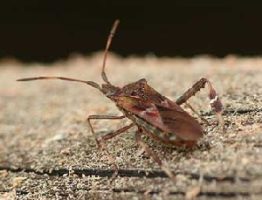 Bobb resident Sean Heckerson has acquired the ability to transform into a radioactive stink bug by using sheer willpower.
The superpowers developed after Heckerson decided to shower without shoes in Bobb. Since the incident, floormates have begun calling Heckerson "Stink Bug Sean."
"I figured, what's the worst that can actually happen?" said Stink Bug Sean. "But to be honest, this is kinda sick. In both senses of the word. I literally always feel sick now."
Scientists are baffled by this development.
"I've never seen anything like this before," said Dr. Fred Sherman. "Has Bobb ever been inspected?"
Stink Bug Sean recently signed a deal with Marvel for a new superhero movie.
"I guess it was worth it," said Stink Bug Sean. "Who knew showering without shoes would get me this far?"
Stink Bug Sean joins the ranks of Bugs Benny, Plague Paige and Radioactive Riley, all of whom made the mistake of showering in Bobb without shoes.