Evanston Liquor Store Owner Who Accepts Dining Dollars Becomes 4th Richest Man on Earth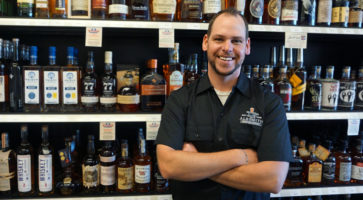 Move over Bernard Arnault, there's a new 4th richest person in the world in town. Greg Arridal, the proud owner of Evanston Liquor and Beer market, rocketed into Forbes 100 richest people on Earth seemingly overnight due to a sweeping new change in policy at Northwestern.
Greg Arridal announced that he was partnering with Morty Shapiro to start accepting Dining Dollars at his store and within the same day, every student had burned through all their dining dollars, and Arridal went out of stock within 3 hours.
"At one point, we were just importing new beer from the Target down the street and just selling it to these kids for $10 more. We know what they were willing to pay for Pete Davidson tickets, so we knew we could get away with it." Arridal commented.
Students have been overwhelmingly positive towards this new policy, although local hospitals have not been happy about the new flood of new alcohol poisoning and OD patients. Students were shocked to discover you can't pay off your hospital bills with meal swipes.
So far there has been no comment on whether Arridal intends to accept Cat Cash.