Jesus Cancels Another Reunion Tour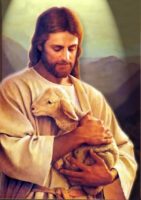 After speculation that this would finally be the year where Jesus would come back to earth for his long awaited "Rapture" tour, audiences worldwide were disappointed again after another last-minute cancelation by the world-renowned prophet.
While his groupies, the self-proclaimed "Cathoholics," have maintained for years that his return was inevitable, it's looking less and less likely by the day that he's going back to touring anytime soon.
While Jesus was unavailable for comment, as he has been for the past two millennia, Pope Francis released a statement on his behalf.
"Our Lord and Savior has been worn a little thin by performing miracles around the globe, and he will be taking some time off to spend with his family before touring again," the statement read.
In addition to the Holy See, TV personality and music critic Simon Cowell weighed in on the Messiah's canceled tour.
"Ehh, I was never impressed by his shtick in the first place," Cowell said. "He's just another B-list celebrity living off of his daddy's fame. Call me when one of his psalms tops the charts."
But even though some critics don't think too highly of him, Jesus's fans are sure to be disappointed. It seems the long awaited "Jesus Christ X Lil Pump" tour will have to wait for another year.