Sonic the Hedgehog Kidnapped the Royal Baby??? (Gone Wrong) (Not Clickbait)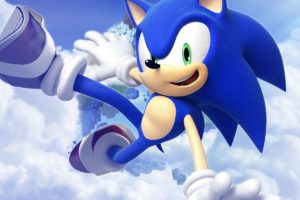 Oh No! Sonic the anthropomorphic speeding hedgehog has escaped the animation world and stolen the new royal baby Archie! While we cannot currently provide video, audio, or photographic evidence that this has happened, we do have blue hairs we cut off our intern that probably look like Sonic's luscious mane.
No one yet knows how speedy Sonic escaped his prison in the world of Paramount Animation, or why he was compelled to steal the newborn babe, shouting "I'm the fastest small mammal, take that Knuckles you cuck, echidna, piece of shit" as he did so.
Please follow the Flipside on social media (Twitter, Instagram, Canvas) for more updates on the situation, and please message us if you hear anything else about this exciting story.