Margot Lee Shetterly Cancels Campus Visit After Admitting She Didn't Read Hidden Figures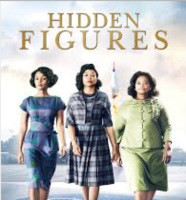 This morning, award-winning author Margot Lee Shetterly cancelled her visit to Northwestern University after admitting she didn't read her 2016 nonfiction book Hidden Figures.
"I mean, I meant to read it," Shetterly said in an interview with The Flipside. "But I just kept putting it off, you know? It's just so dense."
Shetterly was scheduled to deliver the keynote address on Thursday, October 17.
"I didn't know if I was really supposed to read it or not." Shetterly said. "But then I started getting more and more emails about it towards the end of the summer and I kinda freaked out, so I decided to just not read it. Also, since when are books like 200 pages?"
This comes as a disappointment to the class of 2023 freshman, who all totally read Hidden Figures prior to arriving for Wildcat Welcome.
"I was super excited to hear from her," said an anonymous freshman. "Everyone read the book looking forward to the keynote address. Such a shame. Suuuch a shame."
To replace Margot Shetterly, the university has booked Margaret Atwood, who swears she's finally gotten through The Handmaid's Tale.