Op-Ed: I thought Getting Laid would Solve all my Problems, and it did.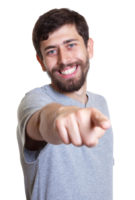 Sometimes you feel like things are hopeless, or like your life holds no value, and that's perfectly valid. I, too, felt that way for a time, before me and Angela Burkolini fucked for seven minutes on the floor of Main Library. Now, I feel great.
Before I got laid, I was restless and directionless, like a ship caught in stormy seas with no sail. But after I had partially unprotected sex 12 feet away from where respectable students were studying for their Chem finals, I realized my self-worth.
I was lazy, listless, and broken inside, but ever since our night (or really evening) of passion, my life has totally turned around. I got into not one, but two improv groups on campus. I've passed 2 out of my 4 classes. I successfully faked my way into a frat party. My mother's healthcare bills have been remarkably paid off and my grandfather recently emerged from a 7-year coma to congratulate me on "getting my dick wet."
For those of you lost souls out there, I hope this reminds you that there is hope–and it is found by sucking a titty on the library floor.