Netflix Orders 6-Episode Stand Up Series Showcasing GroupMe Comedians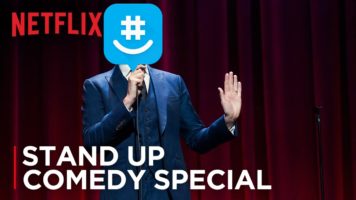 As Netflix continues to expand its library of original stand-up specials, the streaming giant has announced a new series titled "Netflix Presents: Please LIKE Me" in which six of the best GroupMe comedians will get to showcase their comedy chops during their own half-hour specials.
"We've realized local clubs are no longer the best places to find the brightest up-and-coming comedians," says John Greenstein, head of Netflix's comedy division. "It turns out, group chats used by college clubs are home to the freshest minds in comedy today, and we want to make sure Netflix is the first to showcase these new talents."
It seems the show will also have a Wildcat Connection as Northwestern's very own Jeremy Nhätfoonie has been selected as one of the featured comedians.
"I'm grateful, obviously, but I'm also not surprised," says Jeremy. "My comedy is very fast paced and in-your-face. I take any opportunity I can to insert jokes into the group chat. If someone asks a mundane question clarifying the start time to our Junior Journalists club meeting, I'll simply shove myself into the conversation and offer a witty remark or uncalled for, yet welcomed pun."
Whereas Jeremy describes his humor as "observational, yet edgy," most in his group chat describe it as "bland" and "unnecessary." This has resulted in many members muting the GroupMe conversation.
"It's hard to come up with new material, especially when there are so few active members in the group chat to bounce off jokes with," Jeremy laments. "But I'm confident I will be able to expand my past group chat responses into a full-fledged thirty minutes of comedy."