One Book One Northwestern Budget Reduced to One Dollar One Cent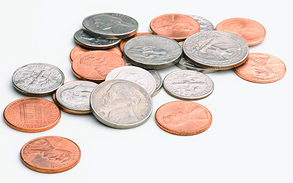 Heather Pinkett, associate professor of molecular biosciences and 2019 faculty chair of the One Book One Northwestern initiative announced Friday that the campus-wide reading program's budget had been cut to an all-time low of one dollar and one cent. Consternation and significant pushback from angry students on campus calling for a reversal was… actually nowhere to be seen.
Pinkett expressed her confusion, commenting, "We just don't understand it at all. According to our polls, and every One student on campus read 'One' page of our One Book, consistently with the singular theme of the whole program. We thought it was working," she said.
"Sometimes," she added glumly, "One feels completely misunderstood by the campus community."
A number of suggestions appeared on Northwestern social media sites and message boards in the aftermath of the university's decision. "You could spend the dollar on the cider donut sale going on at the rock until 2pm," wrote one commenter. "And spend the penny on booking an exciting speaker for next year. Maybe that way students would feel like they're getting a valuable return on their free tickets."
Another student wrote, "Better yet, just give me One reason why I shouldn't take One copy of whatever book you choose and shove it up your One ass."
Slashing One Book One Northwestern's budget may have succeeded, however, in eliciting a new kind of enthusiasm from a typically subdued, disinterested Northwestern student body. "We're coming together as One in opposition to the campus read program," said ASG President Anna Thompson. "It's time that the administration's actions start reflecting the will of the student body."
One Book One Northwestern announced also that the suggestion period for next year's book will remain open until November 7th, but that the book chosen will inevitably be "One Hundred Years of Solitude." "We're very lOnely," said Pinkett, "But it's all One and the same to us."