Hong Kongers Acclimating To Democratic Changes, Reportedly "Can't Complain" About Chinese Rule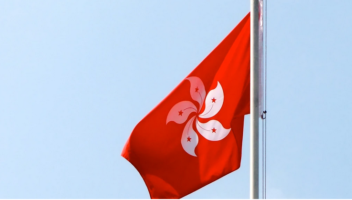 As Hong Kong's municipal government adjusts to a new host of democratic changes, its residents are starting to find out that they "can't complain" about the Chinese government.
Our reporters managed to discuss the protests with several locals, who had various opinions on recent developments. "We really can't complain about China. We really can't complain at all," said Lim Kwai Yuen, a cheery resutraunter whose establishments were firebombed by local law enforcement. Amy Lee, a resident of the historic Kowloon district, expressed similar sentiments. "The police used facial recognition software to discern my identity, and my life has been much better since! I now know that no matter where I go, I am always being watched. I suppose I can't say anything's wrong…no, I literally can't say anything's wrong."
One brave resident, however, had a different opinion on the protests. Justin Cheong, a student at Hong Kong University, maintained in a public interview that the protests were "not too bad, as far as I can say." Justin has been missing for several days. If you are his family member, friend, or associate in any other way, authorities have requested that you immediately report to a local "re-education" center.