In Complete 180, The Daily Northwestern to Publish Names, Numbers, and Addresses of All Student Protesters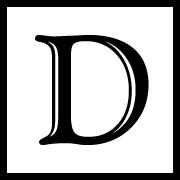 After receiving national attention and criticism over its reporting of the student protests at Jeff Sessions' talk on campus, The Daily Northwestern announced a reversal in its policy on reporting student activism, declaring that it will begin publishing the names, numbers, and addresses of all student protesters.
In a joint statement by the newspaper's editors, the publication explained the reasoning behind its decision: "Recent discussion has shown us how far we've strayed from our goal to document history and spread information. We reaffirm our commitment to that goal, and now, we're not going to let little things like 'journalistic integrity' and 'restraining orders' stop us from achieving it."
With the policy change, Daily staffers will use all possible resources to acquire information of protesters, including but not limited to the Northwestern directory, undergraduate application records, and NSA satellites. Additionally, reporters from the Daily covering student demonstrations will now be issued a warrant from University Police allowing them to detain students for questioning for both the newspaper and the Office of Student Conduct.
While questions have been raised over possible ethics violations, the editorial board claims that by allowing the newspaper to publish personal information in print, online, and through social media, the policy change would "encourage discourse," "give more exposure to minority and marginalized students," and allow interested readers to "personally pursue further details."