Fox Donates Masked Singer Costumes to Medical Professionals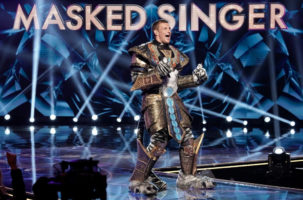 Due to the shortage of medical resources at a time of major need, many companies have worked to provide or make masks to donate to hospitals. Fox realized that it could also contribute to medical professionals by donating its Masked Singer full body masks.
"We saw this as a great opportunity to take care of our medical heroes," said Megan Locke, a producer on the show. "Plus, the free publicity doesn't hurt." Locke spent the rest of her day editing footage of doctors accepting the donations to make them look "Grateful."
"I'm a huge fan of the show," claimed New York nurse Helen Chang, "but I'm not sure that these masks are super effective." Chang had received the taco costume, worn by Bob Saget on season three of the show. This costume was the most practical due to its green gloves, but, unfortunately, still smelled like Bob Saget.
Other medical professionals really appreciated the donation. Joel O'Connell received the Monster costume, worn by T-Pain in season one. "This costume is perfect for encouraging social distancing. While it is not six feet wide, the circumference must be at least four feet," said O'Connell. However, O'Connell's peers commented that the wide berth of the costume had obstructed movement in the hospital.
Laurie Halbert, nurse at Northwestern Memorial Hospital, criticized Fox's donation plan. "I'm not sure why they don't just auction off the costumes and use the profits to buy masks," she wondered. "These costumes aren't helping to fight the coronavirus whatsoever."
At press time, she has been silenced.