Teen Supports Decision to Reopen America after Mother Finishes Third James Patterson Novel this Week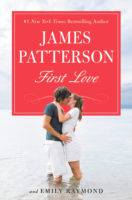 Until recently, local teenager Jenny Dorn was an avid supporter of the government's decision to continue the coronavirus lockdown until scientists declare that a slow reopening can safely begin. However, she had a change of heart after her mother finished reading her third James Patterson novel this week.
"Like most socially-conscious teens of my age, I thought that ending the lockdown within the near future would be disastrous," Dorn wrote in a widely shared Change.org petition. "Then my mom cracked open her fourth James Patterson novel in the last seven days. Please let her go back to work."
It is well-documented that middle-aged women share a universal love for James Patterson's vast repertoire of action novels, but now that so many of these women have so much more time on their hands, book sales have gone off the charts. Jenny Dorn is just one of many teens who are tired of seeing their moms waste their time tearing through generic novel after generic novel. Lisa Kravitz, a fourteen-year-old on the brink of high school, has sadly seen her mom succumb to reading the same John Grisham novel over and over again. "She doesn't know she's reading the same book over and over because they're basically all the same book!" Lisa tearfully reported.
As for Dorn, she has one request for the governor: "Let all businesses reopen now. Please. My mom just ordered a Kindle on Amazon, and there's no telling how many Patterson books she'll be able to read when it arrives."
Dorn's situation might get even more dire, as her father just discovered ESPN Classic.