Op-Ed: I Can't be the Impostor, I was Filling Out my Daily Symptoms on the Northwestern Symptom Tracker App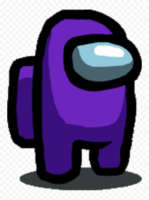 Moving away from the pure and wholesome quarantine gaming of Animal Crossing, Northwestern students have started playing Among Us in hordes. A mobile game that instills more distrust in fellow students than a residential college game of assassins, Among Us, like Northwestern, encourages students to frantically complete tasks and hope they finish before they die.
Taking advantage of the popularity of Among Us, Northwestern has decided to create a similar game to encourage students to complete tasks that they usually avoid, such as signing up for the NCA career fair. "We think that this collaboration between Northwestern and Among Us will help to keep the community united," Morty's office commented, "and hopefully overshadow the relationship between Northwestern and fossil fuel companies."
One anonymous group of students, identified only by their assigned colors, served as a test group for the new game. After reporting Green's death three minutes into the game, Pink insisted that everyone reveal their location and tasks they were working on. Purple claimed that they were completing their daily symptom tracking in the Med Bay. However, Red claimed that visual tasks were turned on and they didn't see Purple's screen turn green.
Accusing Blue for no other reason than "blue is sus," Purple attempted to avoid having their Imposter status discovered.
Blue attempted to rebut by claiming "Come on guys, 'we're N this together,'" to no avail. Blue was then catapulted into space and made to fill out a 20-minute College Pulse survey as a ghost.
Finally, the group became suspicious of Purple, realizing that they attempted to do a stack kill by bringing all of the players to campus without proper social distancing measures. In an attempt to defend themselves, Purple argued that the school had created a Purple Pride mask that could be purchased in-app for $20,000.