High School Senior Captions Selfie "vote :)" in Stunning Display of Activism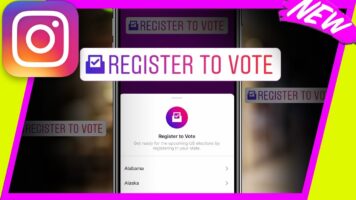 As the presidential election draws near, young people around the country are beginning to mobilize and fight for their rights by plastering the word "vote" all over their social media pages. Local high school senior Jane Collins recently made waves by captioning a selfie she took with her friends at a party, "vote :)".
"It's just a way of showing I care, and I really want people to vote. This election is very important! I mean, human rights and the climate are at stake," Collins said, pausing to eat her Chick-Fil nuggets and drink her lemonade with a plastic straw.
Collins's bold stance is just one example of groundbreaking new trends in social media activism. Through cute graphics and filters, young voters want to communicate to their followers that it is important for them to fight for their rights.
When asked what made her decide to take this stand, Collins explained, "I looked really good in the photo. Oh, you mean the caption? Well, I just wanted to make an impact and encourage people to be politically active!"
Currently, Collins's selfie has led to zero new voter registrations. We reached out to her followers to get their take on the political statement.
"Ugh, that's my girl. She's so woke and her highlights looked amazing in that pic! She just had to post it, but I guess everything has to be about politics these days!" shared Collins's best friend and top commenter, Mackenzie Wilson. When asked why she isn't registered to vote, Wilson said, "I definitely want to vote, don't get me wrong. I've just been so busy recently. But I feel like enough people are voting that I can sit this one out!"
When asked who she will be voting for come November, Collins said, "Oh, I'm a convicted felon. I can't vote."