Report: Boomer Just Wants a Plain Black Coffee, None of That Soy Mocha Bullshit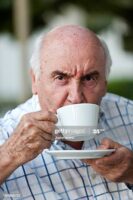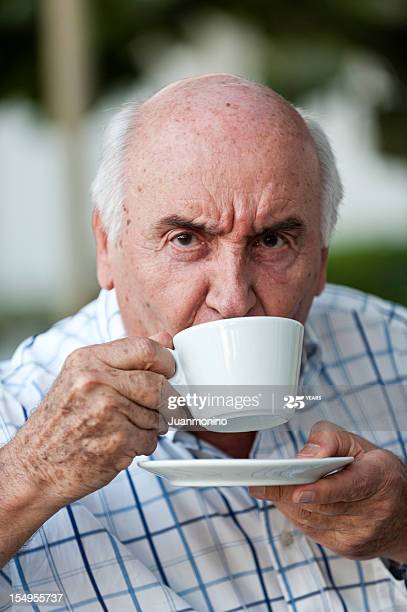 A new study has found that 99% of boomers are fed up with the "coffee fuckery" happening across the nation. The study, conducted by tired baristas through a collaboration between Northwestern University and Dunkin', determined that the more coffee customizations people age 55 and up are presented with, the more enraged they become.
"I have never been so appalled in all my life," said Linda Koblonksy, 63, upon hearing an advertisement for Dunkin's new Soy Mocha Brew on her vintage 1953 radio. "You call this coffee? If it's not black, I don't want it."
Koblonksy is just one of the hundreds of boomers surveyed who are becoming increasingly displeased with new coffee trends. "They're pumping all this soy, vanilla, mocha, antifreeze, Suave Men 3 in 1 Citrus Rush Shampoo, Conditioner and Body Wash crap into it!" she said, foaming uncontrollably at the mouth.
Many of the boomers polled are members of Done with the Injustice of the Coffee Kraze (DICK), an organization founded by Jack Goff, 69, to give boomers a safe space to vent.
"It's outrageous. Not even Starbucks is safe," Goff mused. Recalling the last time he tried to purchase a latte, he continued, "The girlie at the counter asked me if I wanted almond milk, soy milk, oat milk, or hemp milk. I was so mad, I was shaking in my compression socks."
Other members of DICK who were polled sympathized with Goff. "First my granddaughter said 'okay, boomer.' Now she and her girlfriend make fun of me for my black coffee on TikTok," said Martha Higginbottom, 60, shortly before bragging that she had been banned from Au Bon Pain. "Where does it end?"
Needless to say, frustrations — and coffee — are brewing.