Classics Curriculum Of English Class Updated To Include All Wattpad Fanfics Opted For Film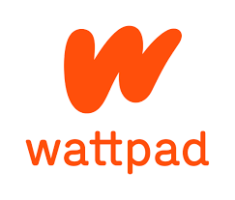 In the wake of Wattpad fanfictions like The Kissing Booth and After becoming blockbuster teen movie franchises, one English teacher is leading the charge to get these works of literature where they belong: on the "Classics" section of her syllabus.
Keri Schroeder, an Evanston-area high school teacher, first heard of Wattpad in 2019 when some drama students in her classroom "wouldn't shut up" about how hot the Harry Styles fanfic they were reading was.
"At first I was beleaguered, bemoaned, distraught, and in a tizzy," Schroeder said, discreetly rifling through SAT vocabulary flashcards during the interview. "But then I decided, if I can't beat the children, even if I really, really want to, I must join the children."
Schroeder created a Wattpad account and binge-read the Harry Styles fanfic, which eventually became the movie After, a teenage version of Fifty Shades of Grey, itself a fanfic of the book Twilight. From there, Schroeder became hooked and decided that all her students had to read fanfictions opted for film.
"As an English teacher, my job is not to teach students about reading or literature," Schroeder declared. "My job is to teach students about life. This new syllabus shows the children that they can do anything, as long as what they want to do is leverage their porny One D fanfic into a career as a millionaire movie director."
This year, Schroeder's class will study three new Wattpad fanfictions and analyze their film adaptations. Schroeder convinced the principal to get a Pornhub subscription for the class, as all of the films will be released on the site's new "Kinky Fanfic" section this winter.
Evanston High School will also begin offering Rule 34 art classes in the spring.