Report: Bryan from Econ Doesn't Like Halloween "As an Institution"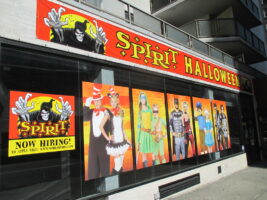 Halloween is right around the corner, but not all Northwestern students are excited. In fact, one is saying "boo" to the holiday. A new report released last Friday surveying people's Halloween preferences revealed a shocking discovery: Bryan from econ dislikes the "institution" of Halloween.
"I'm all for, like, religious freedom or whatever, but with Halloween it just seems excessive. People get way too into it. They're spending so much on costumes, and crappy candy, and alcohol, and for what? Drunk sex? I have that every weekend with myself," he scoffed.
Bryan has also declared that he has no plans for Halloween and that he is proud of that.
"We need to free ourselves from these cultural traps. Wake up, sheeple!" he said, drop kicking a jack-o-lantern," he said. "You're not a sexy cat, or a sexy maid, or a sexy bottle of Suave Men 3 in 1 Citrus Rush Shampoo, Conditioner and Body Wash. You're just your sad little self, and that should be enough."
Bryan stated that his dislike of Halloween began when he got lost in a Spirit Halloween store as a child. He was shopping with his mom when he let go of her hand to check out a mannequin of a decapitated butler with his head on a tray. When he turned around, she was gone.
"I spent the next hour standing next to that decapitated butler until I saw my mom walk by laughing with the manager. In those 60 minutes, staring up at that butler's head on a tray, I realized that this whole Halloween thing was a sham."
When asked if his dislike of Halloween had anything to do with that Spirit Halloween manager later becoming his stepdad, he said, "Absolutely not."