Northwestern Students Relieved to Learn Marriage Pact Isn't Legally Binding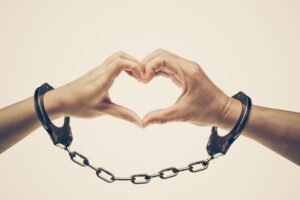 Relief swept over the Northwestern campus today as it was revealed that the Northwestern Marriage Pact is not, in fact, a legally binding agreement. Now lonely students who listen exclusively to Frank Ocean while lying in bed at two in the morning no longer have to worry about the scariest thing to any college student: commitment.
"I mean, what if I get matched with someone ugly?" said Chad Brockweiler (WCAS '24), who has never felt the touch of a woman. "I gotta leave my options open, because you know I'm gonna be bagging hella baddies when I get on campus!" Notably, there is absolutely no evidence to support this claim.
While the news about the pact is being well received, it really begs the question – why would anyone think it was binding?
Marion Smith (SESP '22), one of the pact's creators, seemed equally confused. "Of course it's not fucking binding. Are y'all dense? How would we even enforce that? It sounds incredibly illegal." Smith continued, "What if it was binding, huh? Y'all got accepted ED to this school, and now you're scared that you're gonna get matched on a date? I've seen your answers for the singleness question, so don't pretend like you don't need this."
In response to the report, even president Morton Schapiro came forward with a statement. "Wildcats, you guys need to chill the fuck out. I see you in your dorms sometimes, listening to Ariana Grande on full blast with your fancy LED lights. Just take the help! Jesus."
Those behind the Northwestern Marriage Pact have assured students that its algorithm may not be perfect, but it sure as hell is better then nothing.