Area Man Has Only Two Dimensions, Cannot Interact With Space and Time As Intended, Ceases To Exist Immediately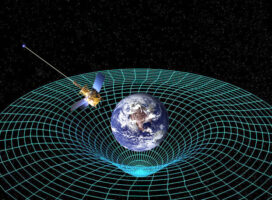 At approximately ∞∞:∞∞ on Sunday, according to clocks citywide, a spatiotemporal rift opened up in Evanston. This unprecedented scientific anomaly coincided with the disappearance of local man Lachlan Deph, 25, who is now the subject of an ongoing investigation by Northwestern's own Institute for Dimensional Studies.
A statement from Deph's girlfriend, however, led the investigative team to decide that they had to follow a different route: "I've known Lachlan for about two years, maybe, and we just moved in together. He's got a good personality, you know? He did, I mean. He was on his way home from work, and I was cleaning up for us to do our usual routine of making avocado toast and rewatching The Office. Why would something like this happen to someone so normal?"
To his colleagues' surprise, Physics expert Dr. Thierry Prough, PhD immediately consulted with the English department instead of his own. According to esteemed literature professor Dustin Jackett, Deph's normalcy was just the problem: "When one creates a character in literature, one must ensure that said character has figurative dimension. It seems our poor Mr. Deph's only fault was being too predictable. Were one to write a biography of his life, past, present, and projected, one would simply copy and paste a template until he ran out of proverbial pages. Mr. Deph's problem, my dear friends, was his two-dimensionality."
Millennials and college students worldwide are now scrambling to diversify their interests to prevent spontaneously dropping out of reality. Scores of Northwestern's Economics students have submitted requests to transfer to the School of Communications, and Netflix stock is tanking as subscriptions are dropping left and right.
In this world of growing unpredictability, the people of the world have vowed to change with the times: taking up arms to write their own destinies.
Flat-earthers, on the other hand, can be heard celebrating their scientific achievements in parking lots all atop the world.