FDA to Approve Vaccine in Fun, Kid-Friendly Flavors Such as "Tootie Fruity Immunity"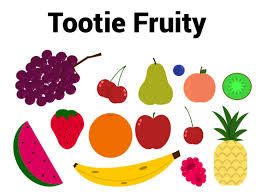 In a desperate effort to increase the percentage of Americans willing to take the COVID-19 vaccine, the U.S. Food and Drug Administration announced Thursday that both Pfizer and Moderna were green-lit to develop more "enticing" vaccines, specifically marketed toward children.
"Desperate times call for desperate measures," admitted Anthony Fauci in a joint statement with FDA director Stephen Hahn. "We're not proud to be using Juul's playbook, but damn, if they didn't have a move or two in there."
The vaccines will be administered to children in a fun array of flavors, such as "Tootie Fruity Immunity," "Bubblegum Antibody Blast," and "Cotton Candy COVID Crusher."
Pediatric psychiatry pioneer Dr. Edward Offe D'Sese lauded the concept hours after the FDA's press release.
"I mean, why stop there?" exclaimed D'Sese via Zoom, after two hours of searching for the 'unmute' button. "At this point, it's about making the experience more palatable. Why not fly in a few baby Yoda impersonators, to serve the children a shot of Red Bull pre-procedure? And perhaps a happy hour for the parents in the waiting room!"
The private sector has already keyed into the initiative's fast-building momentum. Super-chain McDonald's is currently in negotiations to include both doses as the featured "Happy Meal" toy.
Upon request for comment, Moderna also revealed that children's brand The Baby Gap is at the forefront of the vaccine's "mommy-and-me" retail movement.
Their pitch? Pacifiers.